Are you looking for a stunning, outdoor adventure that provides the utmost in relaxation and exploration? Then look no further than the Åland Islands! As a stunning archipelago off the coast of Finland, there's no better way to explore the Åland Islands by campervan. Why? Here are four great reasons:
You can go at your own pace. There are no timetables or schedules to follow when you're on the road in your campervan. You can take your time and really explore everything the Åland Islands have to offer.

You'll have all the amenities you need right on board. No need to worry about finding a place to stay or where to eat. Your campervan will have everything you need. From beds and cooking facilities to a fridge and storage space.

You can explore even the most remote areas. The Åland Islands are dotted with small, uninhabited islands. To which, with a campervan you can reach places that would otherwise be inaccessible.

It's an eco-friendly way to travel. By choosing to explore the Åland Islands by campervan, you'll be reducing your carbon footprint and helping to preserve this beautiful archipelago for future generations
What is there to see and do on the Åland Islands?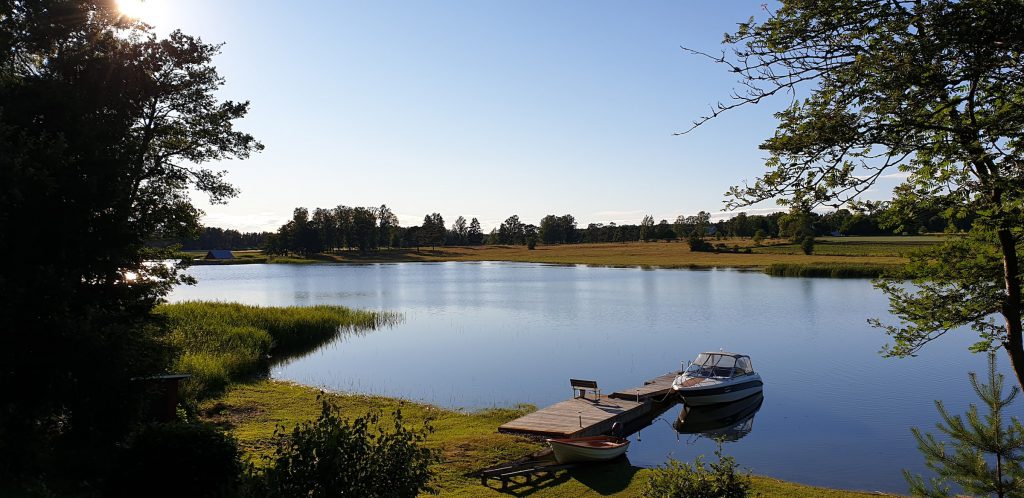 If you're looking for a breathtakingly beautiful destination to explore by campervan, look no further than the Åland Islands. This Nordic gem is home to a variety of natural wonders and cultural attractions that are sure to leave an impression. Situated between Sweden and Finland in the Baltic Sea, this archipelago of 6,700 islands offers stunning scenery, quaint villages, and plenty of outdoor activities to enjoy, offering visitors a truly unique and idyllic experience.
And with over 19 ferries connecting the islands to mainland Europe. Getting there by campervan is a breeze. Whether you're looking for a relaxing holiday by the sea or an action-packed adventure, the Åland Islands has something for everyone. So, if you're planning an epic road trip this summer, be sure to add the Åland Islands to your list! From ancient ruins to picturesque islands, you'll be in for a treat! One of the most popular attractions on the Åland Islands is the Kastelholm Castle. This 13th century castle was once home to Sweden's King Gustav Vasa. It stands to this day as a reminder of the island's long and fascinating history. Visitors can explore the castle grounds, take a guided tour or just soak up stunning views from its vantage point overlooking the Ladängsviken.
The Åland Islands are also home to some of Finland's most impressive nature reserves. This includes the Eckerö Nature Reserve and the Hästö Natura 2000 area. Here you can observe rare birds, spot wild animals and wander through beautiful forests. Perfect for an outdoor adventure! There are also plenty of opportunities for fishing, boating and swimming in the crystal-clear waters surrounding the islands. No trip to the Åland Islands would be complete without a visit to Saltkaret Strand – one of Europe's best beaches. Here you can sunbathe on golden sands, relax with a picnic or take part in water sports activities such as windsurfing and jet skiing.
After all that activity, why not head over to Bomar Sund Fortress where you can stroll around its ancient walls and learn more about its history? Finally, don't forget to sample some of Åland Islands' local delicacies! The archipelago is renowned for its delicious smoked fish, mouth-watering cheese platters, hearty stews and other delectable treats – all made using traditional recipes handed down through generations. There really is something for everyone on these stunning islands!
Where to stay on the Åland Islands
As you explore the stunning Åland Islands, you will discover plenty of places to stay. Whether you're looking for a peaceful camping spot, or a luxurious hotel, the Åland Islands have something for everyone. Camping is a great way to see the islands and there are many campsites dotted around the archipelago.
These range from basic sites, with just a few amenities, to more fully equipped sites with electricity and running water. Most also offer barbecues and fire pits, so you can cook up delicious meals during your stay. If camping isn't your thing, there is also an array of hotels, resorts and guest houses available on the Åland Islands. From traditional cottages to modern luxury hotels, you'll be sure to find somewhere you can relax after a day exploring the islands.
The larger town of Mariehamn also offers hostels and flats for rent. This is a great option if you're traveling in a group, intend to stay for longer than a few days, or want to take a break from living in a campervan. There are also plenty of Airbnb available throughout the islands if you'd prefer some extra privacy during your stay.
The best time to visit the Åland Islands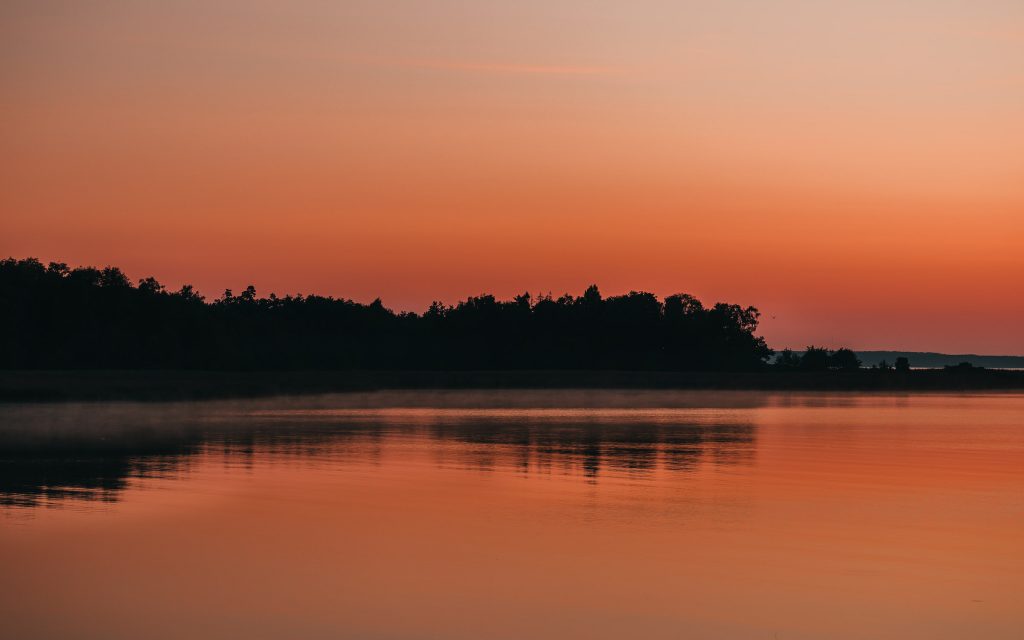 The best time to visit the Åland Islands is in the summer, when the weather is warm and sunny and the days are long. You'll have plenty of time to explore all the islands have to offer, from hiking and biking trails to beautiful beaches. And if you're planning on renting a campervan, you'll be able to find plenty of great camping spots around the islands.
How to get around the Åland Islands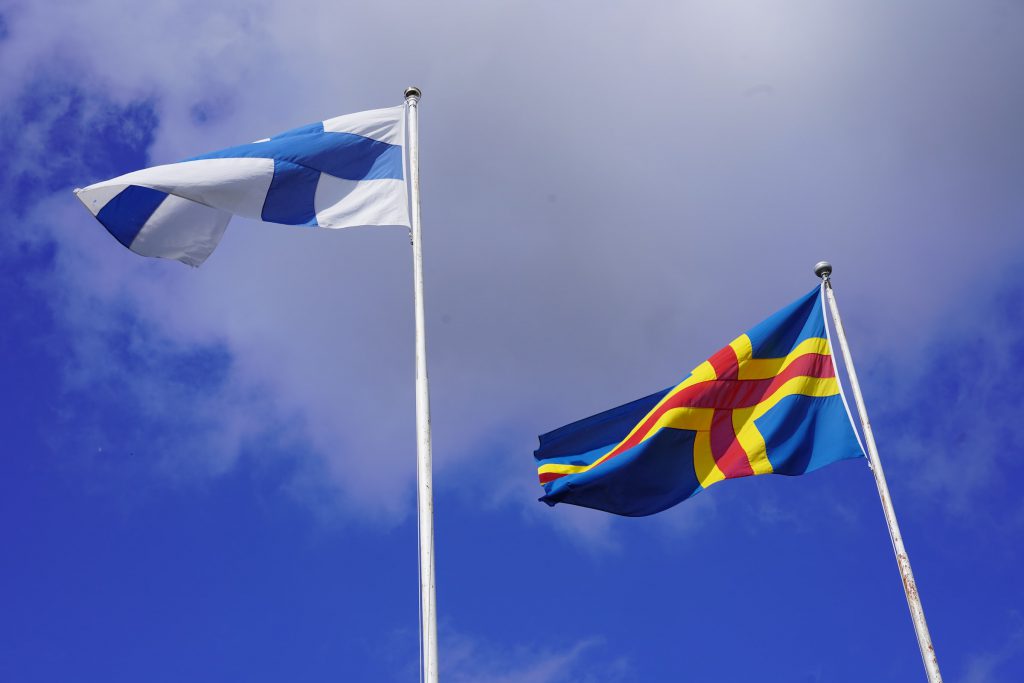 There are few more idyllic places to explore by campervan than the Åland Islands. With over 6,000 islands to choose from, there really is an island for everyone. What's more, with a population of just 28,000 people, you'll never feel too crowded. But how do you get around?
Well, firstly, you'll need to decide which island or islands you want to visit and plan your itinerary carefully before you set off on your journey. Once you've done that, the best way to get around is by ferry. There are frequent services between the major islands, and many of the smaller ones are served by at least one daily service. You can also take your campervan on the ferry, so there's no need to worry about finding accommodation when you arrive.
Once you're on the island or islands of your choice, getting around is easy. There are plenty of roads and paths to explore, and if you're feeling adventurous, you can even hire a bike or kayak and explore further afield.
The most popular islands for exploring are Brändö, Kumlinge and Föglö. Brändö is known for its beautiful landscapes and Kumlinge is home to one of the oldest churches in Finland. Föglö is also popular with tourists as it has some of the best beaches in the Åland Islands. When traveling around the Åland Islands by campervan, there are a few things you'll need to be aware of.
For one, many of the roads in the Åland Islands are narrow and winding. So it's important to be cautious when driving. Secondly, many places in the Åland Islands are only accessible by ferry. So you'll need to plan your route carefully in order to avoid missing out on any sights. Lastly, once you've settled into your campervan and gotten used to the region. There will be no end to the amount of sights and activities you can enjoy in the Åland Islands!
The majority of campervans nowadays are modern and come equipped with all the necessary amenities. Such as a kitchenette, fridge, beds, toilet etc. .. This makes them perfect for exploring this archipelago in comfort and style. Before setting off on your adventure, it's important to make sure that you have valid insurance and all required documents such as driver's license, passport etc., and to familiarize yourself with local traffic laws. It's also advisable to plan ahead and book accommodation in advance if possible, as certain areas can get busy during peak season.
Where to find private tours and activities tailored to suit your individual interests and requirements.
Åland Tours is a leading tour operator and destination specialist in Finland, that offers authentic, responsible, and creative travel experiences on the Åland islands. The company was founded in 2019 by Steivi Palmet who is originally from Estonia but fell in love with the Åland region immediately and wants to share with visitors what the beautiful Pearl of Scandinavia has to offer.
"At Åland Tours, we believe once you have discovered a passion for something, you will work twice as hard to make the best, develop, and offer others the best experience. Passion is one of the values that Åland Tours is built on."
Åland Tours offers private guided customized tours of the highest quality in creativity, service, and delivery. You will be guided by a local guide who can share with you information about Åland and its surrounding areas. Besides guided tours, you can book a kayaking tour, a boat trip to Kobba Klintar, or an Apple safari.
If you would like to discover Mariehamn on your own, we have an outdoor trivia game. You'll explore Åland's beautiful capital and learn interesting facts about Mariehamn and Åland while having fun and discovering the town.
"Every tour is designed to meet individual needs and wishes, and it is designed with love for the Åland islands, care for our clients, and passion for being better every day at what we do. We are happy to create your adventure on Åland so you can experience something you wouldn't get anywhere else!"
Top tips for exploring the Åland Islands by campervan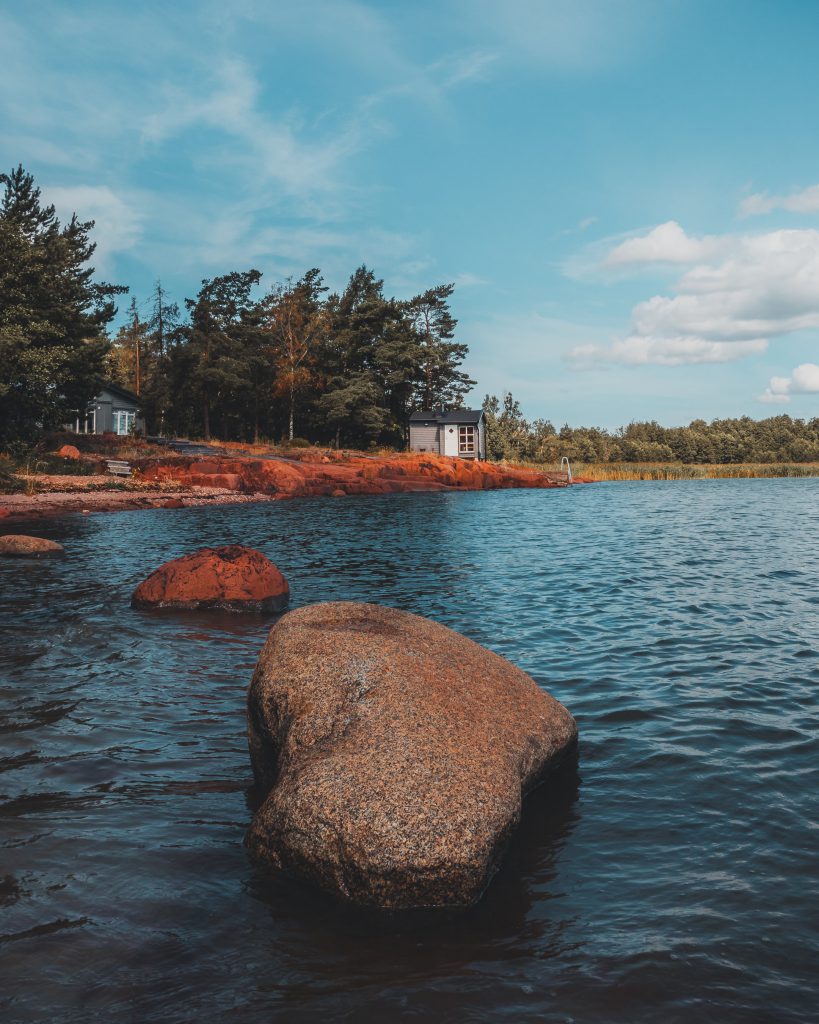 Situated in the Baltic Sea between Sweden and Finland, this archipelago of 6,500 islands is a nature lover's paradise. Here are our top tips for exploring the Åland Islands by campervan, and getting the full experience:
Make sure you have a good map of the islands. While there are main roads connecting the larger islands, many of the smaller ones can only be reached by ferry or water taxi.

Take your time and enjoy the scenery. With its towering cliffs, pristine beaches and tranquil forests. The Åland Islands are one of the most beautiful places on Earth. Make sure you stop often to take it all in.

Don't forget your camera! The Åland Islands are home to some truly stunning landscapes. Make sure you snap plenty of photos to remember your trip by.

Prepare in advance for all weather conditions. The weather in the Åland Islands can be interchangeable. So it's important to be prepared for both sunshine and rain. pack a few layers just in case.

Plan your ferry crossings in advance. There are regular ferries between the larger islands, but you'll need to check timetables in advance and book tickets beforehand if you want to visit some of the smaller ones.

Make sure you have enough supplies. There are plenty of places to stock up on food and drink on the larger islands, but if you're planning to explore some of the more remote areas then you'll need to make sure you have enough supplies with you.

Enjoy some of the local food and drink. The Åland Islands are renowned for their local We recommend

Ålands pankaka which is a local traditional dish,

and the local beer, Stallhagen Historic Beer – it's delicious!

Get involved in some island hopping. One of the best things about campervanning around the Åland Islands is that you can easily hop between islands whenever you fancy. So, if one island isn't floating your boat, simply move on to the next one. There are plenty to choose from!

Visit during summertime for longer days and warmer weather. The Åland Islands are at their best during summertime, when the days are longer and the weather is warmer. If you can, try to visit between June and August for the perfect camping experience.

Have an amazing time! The Åland Islands are an absolutely incredible place and you're sure to have an amazing time exploring them by campervan!
Did you like our post? Please rate us: