New Zealand is known for its beautiful landscapes. It consists of 2 main islands and is located in the South Pacific. The breathtaking natural scenery invites numerous production companies to build their film sets here and shoot films. Some of these very sets can still be visited today.
But where are the beautiful film locations and film sets we know from "The Lord of the Rings" or "The Chronicles of Narnia"? Where exactly can you find the places you know from "The Hobbit", "Wolverine: X-Men Origins" or "Mission Impossible 6"? That's exactly what this article is about.
"The Lord of the Rings" is at home in New Zealand
The filming locations of "The Lord of the Rings" films are spread across the North and South Islands of New Zealand. It is therefore advisable to rent a motorhome for the trip. If you are fascinated by the landscape in the trilogy, you should definitely visit Waikato. This region is about an hour away from Auckland and has a particularly magical effect with its wide hilly landscapes and lush green meadows. Very well known and worth seeing is the film set outside the small town of Matamata. This is where the magical village of Hobbiton is located. It consists of a total of over 40 Hobbit houses.
The Hobbit" was also filmed here
In addition to "The Lord of the Rings", in Hobbiton village you can also see the houses that were built especially for the Hobbit. You can visit the home of the hobbits on various guided tours. Visiting the film sets is an unforgettable experience for all film fans. Among other things, the scene in which Bilbo received the sword "Sting" from Gandalf was filmed in the region in Piopio. There are unusual limestone formations and forests here that you could believe were man-made as a backdrop for the Middle Earth films. In addition, these areas were also chosen as locations for The Hobbit: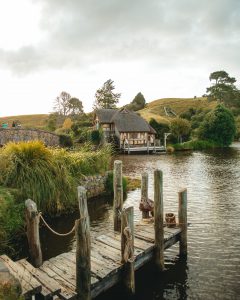 Turoa, Ruapehu

Twizel

Mount Cook

Queenstown

Wanaka

Nelson

Pelorus River, Marlborough

Fiordland Nationalpark

Lake Pukaki, Mount Cook
Narnia could exist in New Zealand
Several locations were also chosen for filming in New Zealand for The Chronicles of Narnia. The natural beauty of the country makes a wonderful backdrop for the film. On the South Island, you can visit a private horse ranch in Paradise. This is only about an hour's drive from Queenstown and offers you a real fairytale world that will leave you speechless.
The area around Purakaunui Bay leads past impressive shoreline landscapes. You'll also find dense rainforest. Here, on the real cliffs of Purakaunui Bay, the great Cair Paravel Castle of Narnia was animated. It is worth staying a few days in this area, because the nature offers a diverse animal and plant world. Also worth visiting are Elephant Rocks, where Aslan's encampment was filmed, and Flock Hill, famous for the great battle.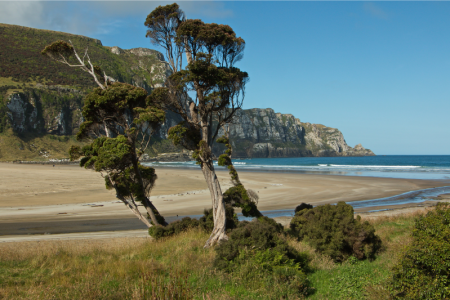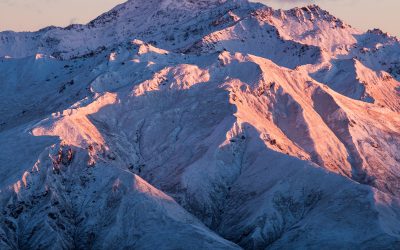 Parts of Wolverine were also filmed here
To get to the film sets of Wolverine: X-Men Origins, it's best to hire a campervan in New Zealand. Some scenes from the film were shot in New Zealand. Nature helped the film create its own world and give it its own reality. To visit these places, you need to go to the mountain landscapes of the Southern Lakes.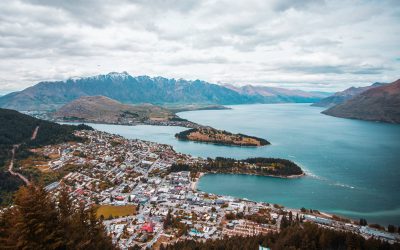 Mission Impossible fans get their money's worth
If you enjoyed the film sets of "Mission Impossible 6", you will also find these locations in New Zealand. This is where the risky helicopter scenes were shot. There are many regions on the South Island that can only be reached by helicopter. The Rees Valley, however, can be visited by motorhome. It is located near Glenorchy, which is about an hour and a half drive from Queenstown. Parts of a Kashmiri village were built here. There was also a large mobile camp for medical examinations.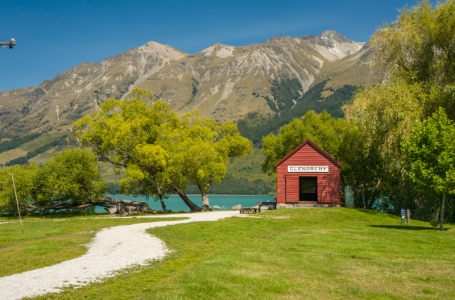 In summary, New Zealand is a very good place to shoot films. Most locations here are probably chosen because of the beautiful nature. New Zealand gives productions a special, fairytale feeling. Often it is not necessary to do much editing. With a little planning, filming locations can be connected quite well. Travelling with a camper van is particularly suitable here, because you can stay at any location for as long as you like. Whether bays, beaches, volcanoes or green hills with sheep and cows living there, the beautiful nature can be admired in a completely different way with a camper van.
Did you like our post? Please rate us: