All you need to know for a camping trip in Lake Como, Italy
Accomodation, Best time to camp, H

ow

to get around and Fun

Activities advice.

Don't let winter catch you! Andiamo!
If you are still not willing to let the summer sun go, Italy is one place where you can still find it. Camping in Lake Como is one way to escape the unavoidable colder weather approaching the northern countries in Europe.
So, if you are looking for waking up with the first morning sunlight next to one of Italy's most beautiful lakes (and let's be honest, who wouldn't?), keep reading! Because we have all the information you need to make it possible. 
How to get around 

in Lake Como, Italy

Lake Como is encircled by Alpine mountain, woody hills in addition to elegant Art Nouveau villas. The Lake is Italy's 3rd largest and also the most scenic one. It is just an hour away from Milan, Italy's largest city, with one of the most concurred airports for your easy access. So once you are there, you can either rent a campervan a drive directly to the lake or take a bus or a train and stay at one of the many campsites surrounding the area.  
There are many villas on the coastline of the central part of Como Lake. These amazing places are encircled by lavish gardens with bay laurel, tropical plants, olive trees as well as superb flowers. These villas can be reached by boat in order to have a good overall sight of the buildings as well as the gardens. 
Encircled by scenic mountains, the old fishing village of Domaso has changed a lot over the years and, thus becoming among the most famous tourist centres of Lake Como. Domaso welcomes many tourists each year and is reachable via many transportation options such as train, ferry, bus, or even carpool. The attractive steep paved streets together with the houses along the walkways on the lake portrays the earliest part of the village which still maintains the fifteen-century wall painting on several of the frontages of the houses. 
Accommodation by the lake

 
There are many types of accommodation perfect for you when you are around Lake Como. If you have a larger budget, you can find rooms with mountain or lake view directly by the lake, other rooms are in a quiet place with an easy access of the beach (just a walking distance) or also big apartments ideal for groups and families when Camping Lake Como.   
However, if you want to save up some money and you are more an adventurer type of traveller, camping and getting in contact with nature will be the perfect match for you. This area can be costly when your vacation is in villas and hotels but camping Lake Como is a cost-effective option that will put you exactly in the heart of the Italian Lakes scenery. The major towns of Como and Lecco are situated on the south of the lake whilst most campgrounds are in the west and the north. Wild camping is not allowed, but a very vast variety of campgrounds are available around the lake, here's a listing of campsites and prices and you can also book directly on the website, campstar.com  
The best time for Camping Lake Como is between March and November because this is the time when the sun shines the most and temperatures are warm, so if you are planning to do it soon, you are still on time to enjoy some sunny days down there. The climate conditions of Como Lake in July and August are the best you can get. There are events for each and every taste, and there are numerous entertaining evenings during the summertime. In accordance to this, however, the area is also way more crowded than in the following months of october and november, so for calm quiet camping encounter with Italy´s nature and landscape it might be better to choose a period other than summer to travel there. Camping regulations are normally displayed around the lake area and guests are supposed to accept and act in accordance with them.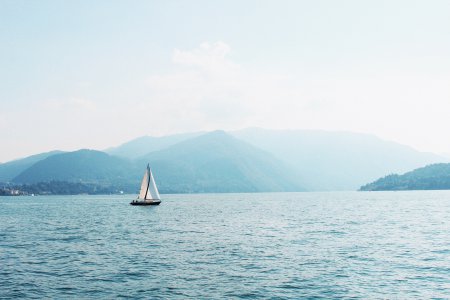 With the lake just there on your doorstep, your will be spoiled for selection especially with water sports when camping in Lake Como. Rent a boat for a voyage across the lake, take lessons of water skiing, and learn how to windsurf and how to sail or have a go off at wakeboarding. Several campgrounds offer table tennis and beach volleyball. Other activities that you will see include mountain biking, tennis, hiking as well as golf.  
What about using a motorhome in this Italian Lake? If you love nature, sports and eye-catching views, a motorhome will be perfect for you. Drive around the entire lake with a motorhome to see the numerous different villages. You will see various beautiful sceneries and you can enjoy them at your own rhythm.
Besides the water sports, you can also enjoy a stroll and dine out in one of the many restaurants and pizzerias also available here. You can try out several of the local dishes, especially we recommend you the lake fish, the famous "missoltini", fished in autumn and spring dried in the sun, salted and after that hard-pressed in wooden containers. Lastly, there are a numerous amount of cafes too where you can get snacks and hone the evening with your friends.  
With just half an hour drive from Milan, Lake Como is worth a visit, with its beautiful scenery well known since ancient times, its unique beauty and calm climate becomes the perfect place for a camping trip in Italy, and an even more perfect destination to run away from all your problems (including the cold weather!).
if you decide to give it a try, be sure to visit our website to book your campsite or campervan!
Happy camping!
Did you like our post? Please rate us: