Why should I hire a motorhome in New Zealand? 
There are many spectacular landscapes to see in New Zealand and one of the best ways to do this is by motorhome.  
A motorhome allows you to explore the landscapes in a unique and memorable way. New Zealand offers plenty of places to explore and a motorhome is a convenient and affordable way to do so.  
Travelling by campervan gives you the freedom to go where you want and stop when you want, which is perfect for exploring a country like New Zealand. In addition, the motorhome allows you to save on accommodation, as you can simply park it in a nice spot and sleep there, in touch with nature.  
The motorhome also allows you to take everything you need with you, so you don't have to worry about anything. You can even cook your own meals in your motorhome, which will save you even more money. Finally, travelling in a motorhome will make you feel closer to nature and you can enjoy it to the fullest, which is the best way to fully enjoy a country like New Zealand. However, choosing the right brand of motorhome can be a bit difficult.  
Here are some tips to help you choose the right brand of motorhome for you: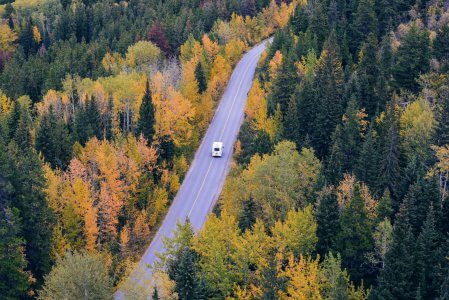 Start your search with a list of possible brands:
Start by researching individual brands: go to their website and read everything you can about their motorhome rental service. Contact the customer service of each brand and ask as many questions as you can think of. Make sure you ask everything you want to know about motorhome rental and compare the prices of the individual brands. Depending on your needs, choose the one that offers the best value for money.  
Consider your needs: 
What is your budget? What itinerary do you wish to travel? What is your final destination? How many people will be travelling with you? What are your motorhome requirements? What type of motorhome are you interested in?  
These are the main questions you should answer to find the brand that best suits you and those travelling with you. Once you understand exactly what you need, you will be able to better target your choice and the search field will narrow considerably 
Ask customer service questions: 
Ask everything you want to know about motorhome hire, compare the prices of the individual brands and what each of them can offer you. Always remember that it is important to choose a brand that offers good customer service, both for the choice of vehicle and for maximum help once you have started your journey. 
Ask other campers for help in choosing the best brand:
Word of mouth is crucial: extrapolating information from those who are already experts in the field can help you a lot and allows you to move with more confidence. You can, for example, do some research to find out which brand motorhomers prefer, or ask people why you should choose a specific brand, or what they think of a particular brand. 
Remember to hire your motorhome from a reliable company:
Don't forget to rely on a reliable motorhome rental company: this will prevent you from problems later on. Don't trust offers that are too good: you could end up with a motorhome in poor condition. Always do thorough research before choosing a brand and company to hire your motorhome from. Remember that not all seemingly advantageous offers can be reliable and thorough research can save you a lot of trouble. 
New Zealand is a magical country to explore and doing so with a reliable and comfortable vehicle will allow you to fully enjoy your adventure. Compare all the options on Campstar to find the right motorhome for you! 
Did you like our post? Please rate us: