Tips for a safe and sound camping  with your kids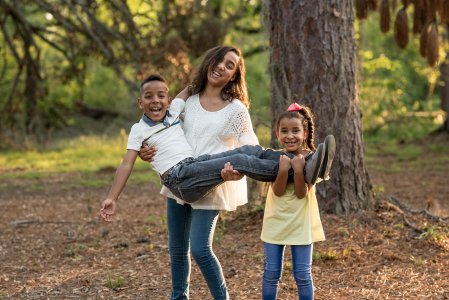 Are you thinking of camping with kids soon? We have useful tips to help you hack the best ways to camp with kids around (without losing your cool 😉 ).
Camping with kids can be both a big challenge and a great time, depending on how you prepare for the event. So that's exactly why we are here! Take note, here are the most important dos for a fun a safe camping trip with kids!
Be aware of the environment
One should be well aware of the environment where they will be camping. Carry with you the anti-venoms and other remedies necessary to control a snake and poisonous insect bites while camping with kids. 
Show your kids the dangerous plants and animals they have to  avoid during the camping period and ensure you have insect repellents applied to everybody's skin. Antihistamine drugs will also come in handy in case one of the kids are allergic to pollen, dust, and other allergens.
Pack all the essential stuff separately for easy camping organisation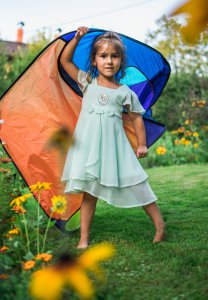 Having all your camping supplies before you leave home can save you a lot of time and headache when you arrive at the camping site. Label all the essential stuff that seems hard to find when you arrive at the site. Separate all your stuff by their needs and use to make the camping with kids experience great. It is essential to use separate bags to pack stuff, for example, here's a suggestion for you:
Food stuff and snacks

Bathing and bathroom items

Kids toys (This is almost a necessity with kids)

Suitable sleeping bags and tents

Music and entertainment

Clothes

Kitchen commodities and cutlery
Ensure you have a washing station for cleaning hands and feet

Part of the safety is to keep clean to avoid bacteria. You can use a small-sized tank or jug that has an outlet or a spout that regulates the flow of water.
Kids' station should have a washing basin with a flat bottom. In case you have a toddler with you, it is essential to use a separate basin for cleaning the baby. Carry extra water with you to cater for drinking, bathing, cooking, and hand and foot washing needs. Carry a hand and bar soap with rags and wash clothes for scrubbing the dirt off.
You can carry with you baby wipes and anti-bacterial wipes for better hygiene of the kids and yourself. Camping with kids' towels and blankets are ideal for setting up before the camping doors for one to wipe their arms and feet; thus, preventing dirt from getting into the camp.
When camping with kids, bring along kid-friendly entertainment 
Part of the camping adventure is for kids to play outdoors with dirt, mud, and bugs, kids. However, especially for small children it might be safer to be entertained by playing with kid-friendly toys and music. They can also make use of animations and cartoons, so it would be ideal to have a rechargeable laptop, smartphone, or tablet. Ensure you have enough chargers and power-banks to recharge your devices throughout your camping period. Camping toys for kids include the following:
Balls (football, soccer sticks, and balls)

Bubbles

Squirt guns

Coloured chalks

A pair of binoculars

A book and pen for them to write down what they learn during the camping period

Colouring books

Magnifying glasses among others
 Ensure your camping night with kids is also safe and fun
You can spice up the night by setting up glow sticks at the strategic points of your camping site and delimit the areas that are safe for your kids to play around at night. Kids might have fun with the glow sticks by placing them in a string and wear them as bracelets and necklaces, and for you this will be useful to identify your kids more easily in the dark and don't let them go out of sight. If you have a water body nearby, you can put the glow sticks in transparent bottles and consequently placing the bottles on the water's edge as a sign that one should not go any further. 
Camping is an amazing and unique family experience. However, it exposes kids to some safety risks. If you are going camping with kids, you must educate them on nature and the dangers associated with it. You can find more tips for camping with kids here. And make sure you visit us at campstar.com and get yourself a deal of a lifetime on campsites and campervans all over the world. You may say hello to us on our social media platforms, and we will be keen to respond to any questions you may have.