Ideas for a fun halloween camping trip!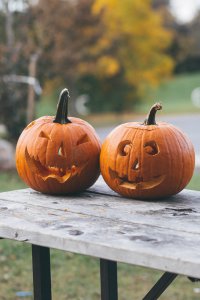 On October 31st, most people are putting on their costumes and going trick or treating. Maybe you've done that enough times or maybe you just want to try something new this year. Either way, Halloween camping is an ideal choice that the entire family will love.
Ready to pack the tent, sleeping bags and marshmallows?
Good, because camping over Halloween is an experience you'll never forget. With some ideas for keeping everyone entertained and enough food and drink to go around, this will be a spooky holiday that will go down in history.
Why Halloween Camping is Such a Good Idea

 
Camping on Halloween is wonderful for many reasons, but one of the top reasons is because campsites tend to be less crowded in the autumn. It's also an easy way to soak up the last of the warm weather before winter hits full force. But, if you really get into the spooky Halloween spirit, camping is a glorious way to give yourself a holiday fright and enjoy some time with friends and family at the same time.
 Supplies you Should Bring

with

 You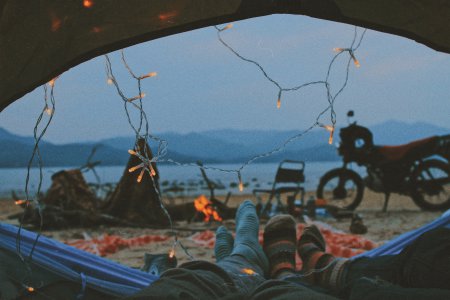 Camping on Halloween is a bit different to your usual summer camping trip. That's because the weather usually isn't so warm, and you'll need to be prepared for that. At the same time, in some places, fire danger is especially high when the leaves start drying out and falling off the trees.
For this reason, you'll need to consider warmth so make sure you have plenty of blankets, warm sleeping bags and cosy clothing. You'll also need an insulated tent and plenty of food and warm drinks.

     Choose a Theme

If you really want to make your Halloween camping trip a spooky success, consider choosing a theme. Maybe you re-enact the Blair Witch Project by hanging the iconic sticks in the trees and playing some scary music.
Consider making up the tent to look like a haunted house. Attaching things to the outside of the tent will make spooky silhouettes when the light is on inside. Hang up faux spiderwebs, paper bats or paper ghosts on the tent and around the campsite.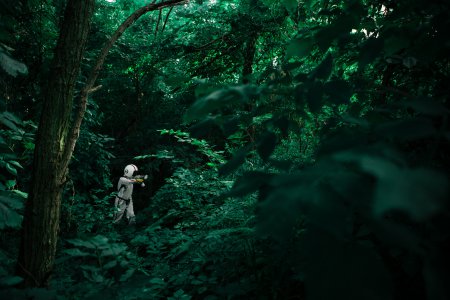 Another fun idea is the zombie apocalypse; have everyone wear costumes and play games in the woods to scare everyone. Other ideas include spooky night hikes, retelling scary stories around a campfire while toasting marshmallows, carving some pumpkins at the campsite or bringing glow sticks to play a spooky, nighttime version of capture the flag. It's important to plan activities for your Halloween camping trip, where there is no television, Wi-Fi or video games.
Whatever the theme, everyone should participate by wearing a costume even if they have to cover up later on when it gets cold. Everyone can go to town with their makeup as that won't be affected by the weather.
     Don't Forget the Food

 

Eating on a camping trip can be tricky, especially if you can't cook on an open flame. Pre-make Halloween-themed snacks ahead of time and transport them in a cooler. Pack a portable grill and cook up hot dogs and serve them with Halloween-themed fruit and veggie snacks. Or make cupcakes and cookies that have eyeballs, fangs and blood. Don't forget the warming drinks. Serve soup or hot chocolate.
Making sure no one goes hungry is important but keeping up the Halloween camping theme makes it even better.
If you're ready to try something new this Halloween, check out CampstarTrends for all the tips and tricks you need to make the event a roaring success.